Train your
entire

upper body

from home!
Target different muscle groups with ease!
Each color trains a different muscle group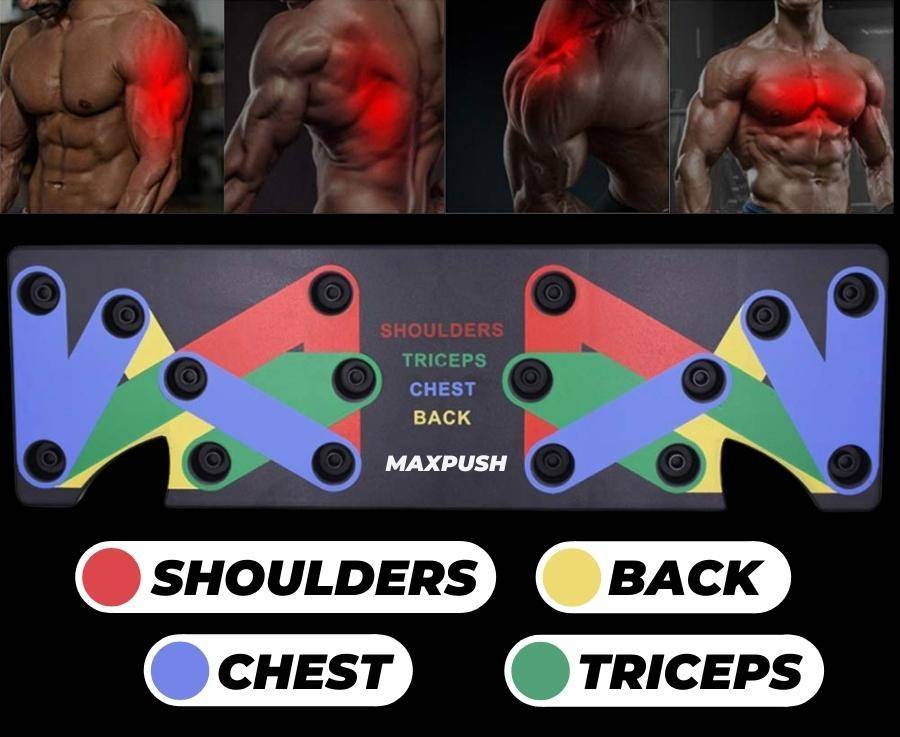 Free Shipping · Money Back Guarantee
Promotes proper push-up form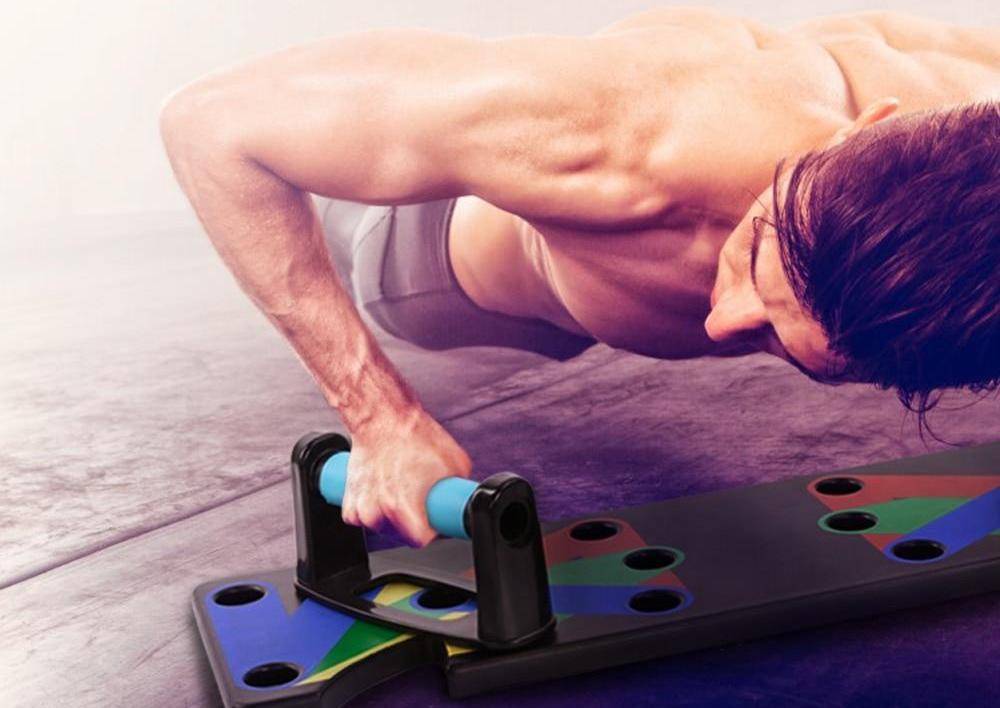 Multiple positions =
Better Results!
When it comes to push-ups, a simple change in hand placements provides you with a different target muscle and level of difficulty... Now you can exploit these techniques without even thinking about it! Just plug the handles into the desired position and get the arms, chest, back, and shoulders you've always dreamed of! With the MaxPush you hold perfect form, can comfortably perform push-ups, and get mind-blowing results!
REALLY great product!
REALLY great product - I do a quick set of pushups before bed and have noticed huge changes. Given, I did zero exercise before hand - but that's why this product is so great... I actually USE this product consistently. It's so simple for me to pump out some push ups while swishing mouth wash before bed - it has become second nature. I've noticed better posture, more toned muscles, and have dropped from 175 to 168 in a few months. I went from about 5 pushups per night to 30 right now. Again, I am not some exercise buff - I'm a workaholic who sits in front of the computer and eats junk food religiously. That's why this product is SO VALUABLE to me... It's one of only fitness products I've ever used consistently, because it's so easy to use. It took me just a couple days to build the habit, and it's one of the only 'healthy habits' I've ever had... Highly recommended - maybe not for the fitness buff who lives at the gym, but SO PERFECT for the 'everyday joe'.
Very nice
The hand positions are great and the idea of knowing what to do to workout specific areas is genius
Pretty Good
Great item. It just arrived broken in a few places and I still haven't gotten an email back to see if I can return it and get a new one.
Hi RJ, We're very sorry about that. We've sent you a replacement which is available for pick up at your local post office at the moment, you don't have to return the broken board.
Maxpush
Love this item, I'm using it three time per week
Awesome !
It's a great tool to quickly work all upper body muscle groups. I keep it in my home office and work the cycle at least 4 times a day. Convenient and easy to use!